We at Loriís Catering take pride in offering you the finest quality, best tasting catered food available in the Lower Mainland.
MEMBER OF THE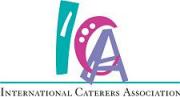 Over 27 years of banquet and catering experience goes into the planning, preparation and service of our products. You can rest assured that when you choose Loriís Catering for your affair, your quests will be treated to a culinary experience that will delight them for a long time to come.
Comments from our Clients:
"Everyone is still talking about how incredible the food was - the desserts were fantastic - you guys go above and beyond what I have seen at any other wedding."
- Tysha Owens
"We particularly liked your willingness to adapt your menu to our wishes. Your suggestions were helpful too. We've already referred your services to several of our friends. Thanks for making our anniversary party an unforgettable one!"
- Bill & Dini Geerts
"There wasn't anything we'd change. The food was wonderful, staff was kind and helpful and service great."
- Lisa Van Geertruyde
"Service was excellent, food was excellent. We would definitely request your catering again and we would recommend your catering to friends and family."
- Barb Delviken
"Thank you. We thoroughly enjoyed the food and service and may entertain your services for next Christmas."
- Anderson Sod Farm
No party is too large, too small or too complicated. We will design a menu to fit all your catering needs. We work in all areas of service from the most casual outdoor picnic to the most sophisticated dinner and everything in between. We employ 5 full-time and 32 part-time staff, and have catered groups of up to 3,000 people.
Lori's Catering can assist in decorative place settings or setup requirements for your wedding or banquet event.
LORI'S CATERING
FEATURED IN CATERSOURCE MAGAZINE

Examples of our Culinary Artwork